---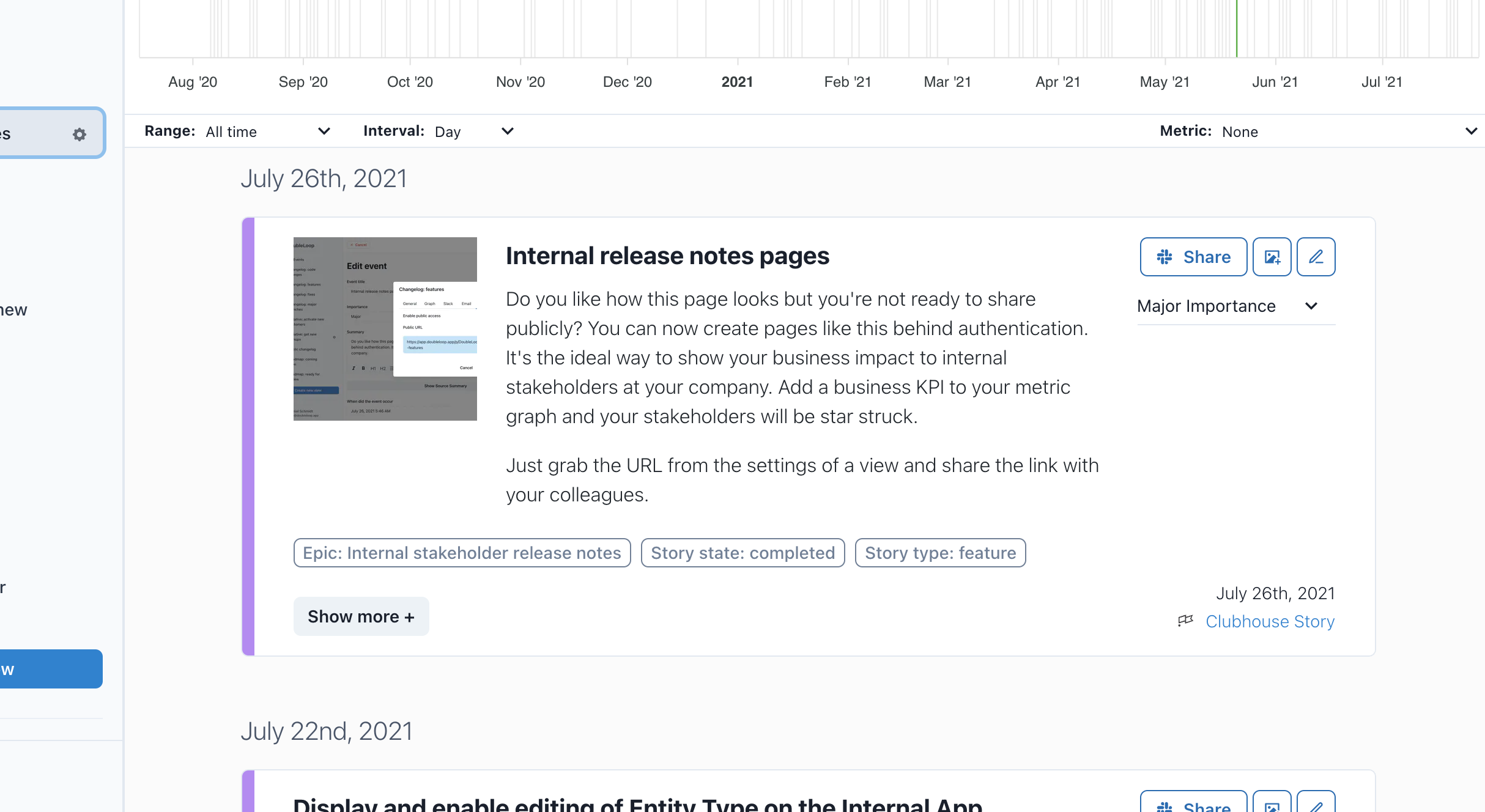 DoubleLoop creates a virtuous cycle of clarity on your team. After you connect GitHub or Jira, you can now easily read the summaries of each product change in the DoubleLoop app. Your team will be rewarded for writing useful descriptions.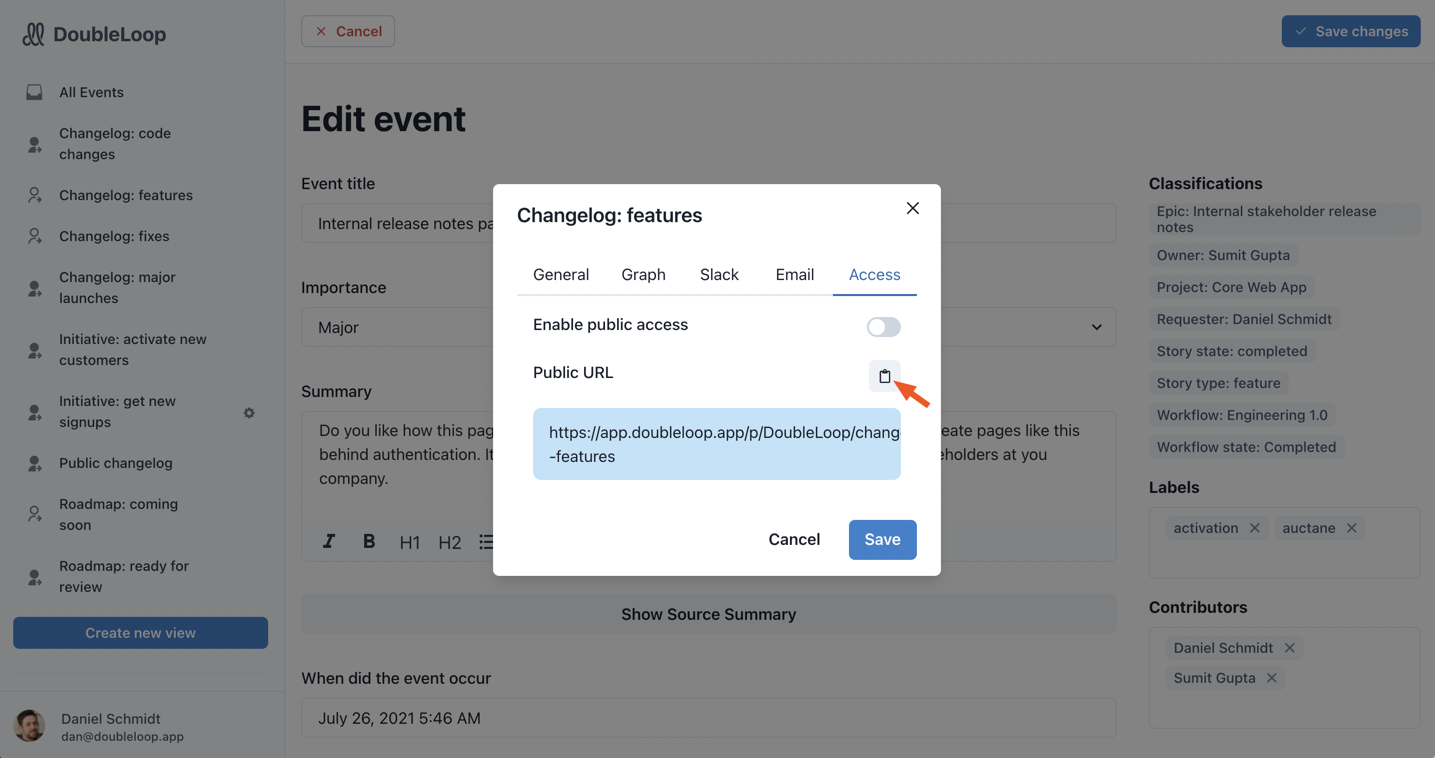 Do you like how this page looks but you're not ready to share publicly? You can now create pages like this behind authentication. It's the ideal way to show your business impact to internal stakeholders at your company. Add a business KPI to your metric graph and your stakeholders will be star struck.
Just grab the URL from the settings of a view and share the link with your colleagues.