---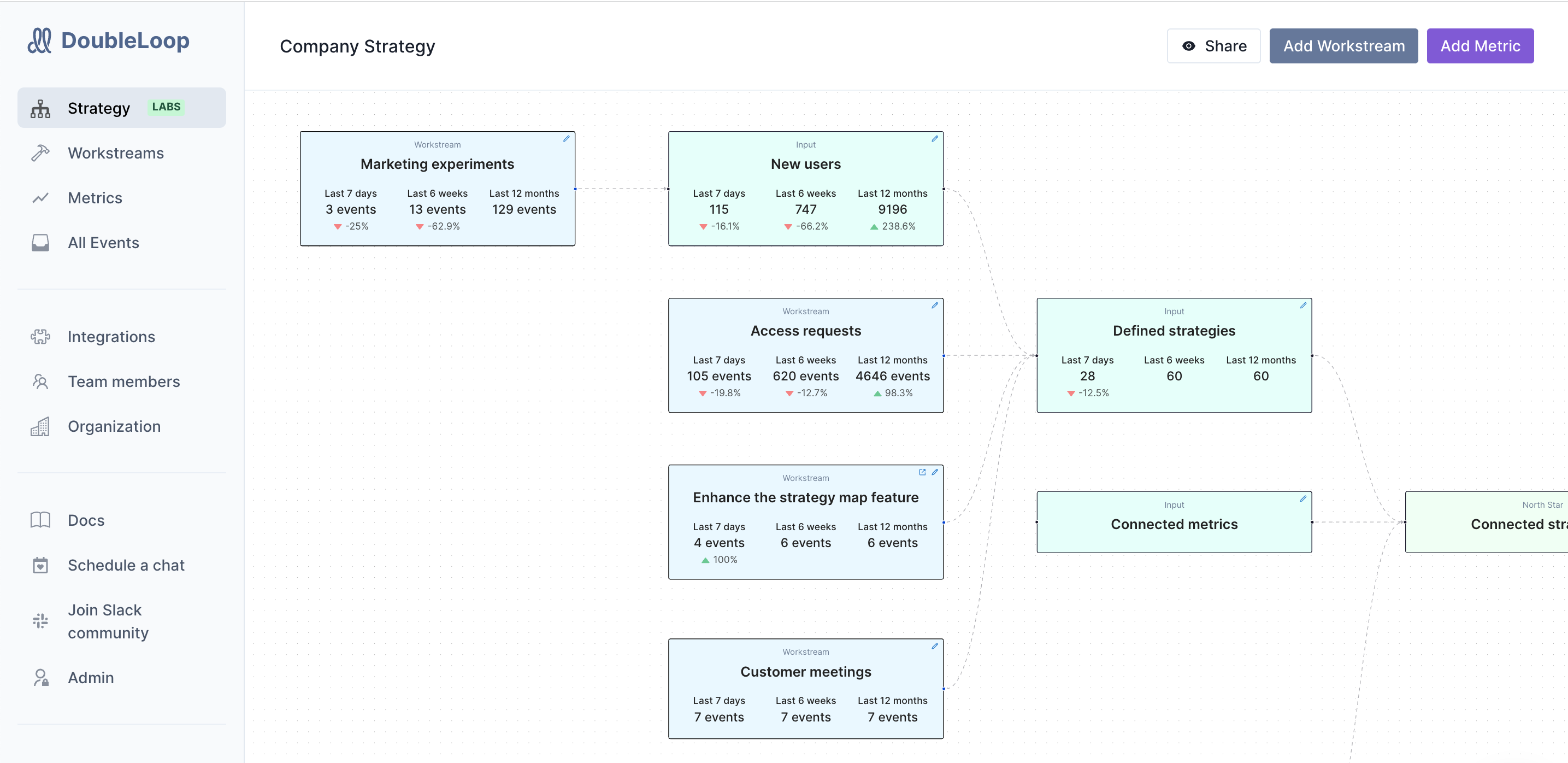 DoubleLoop allows you to model your product strategy in the form of a flowchart. The flowchart is a map of how your work relates to the leading and lagging indicators tied to your business performance.
Now, you can see your work activity and your metric data in your strategy flowchart.
For each of your product initiatives or workstreams, you can get a quick glance into the amount of activity that's happening. You can quickly see what parts of your strategy are getting attention, or not.
For each metric, you can see how it's performing over the last 7 days, 6 weeks, or year. It gives you a sense of where your strategy is working to improve KPIs, or not working.
Altogether, our "connected