---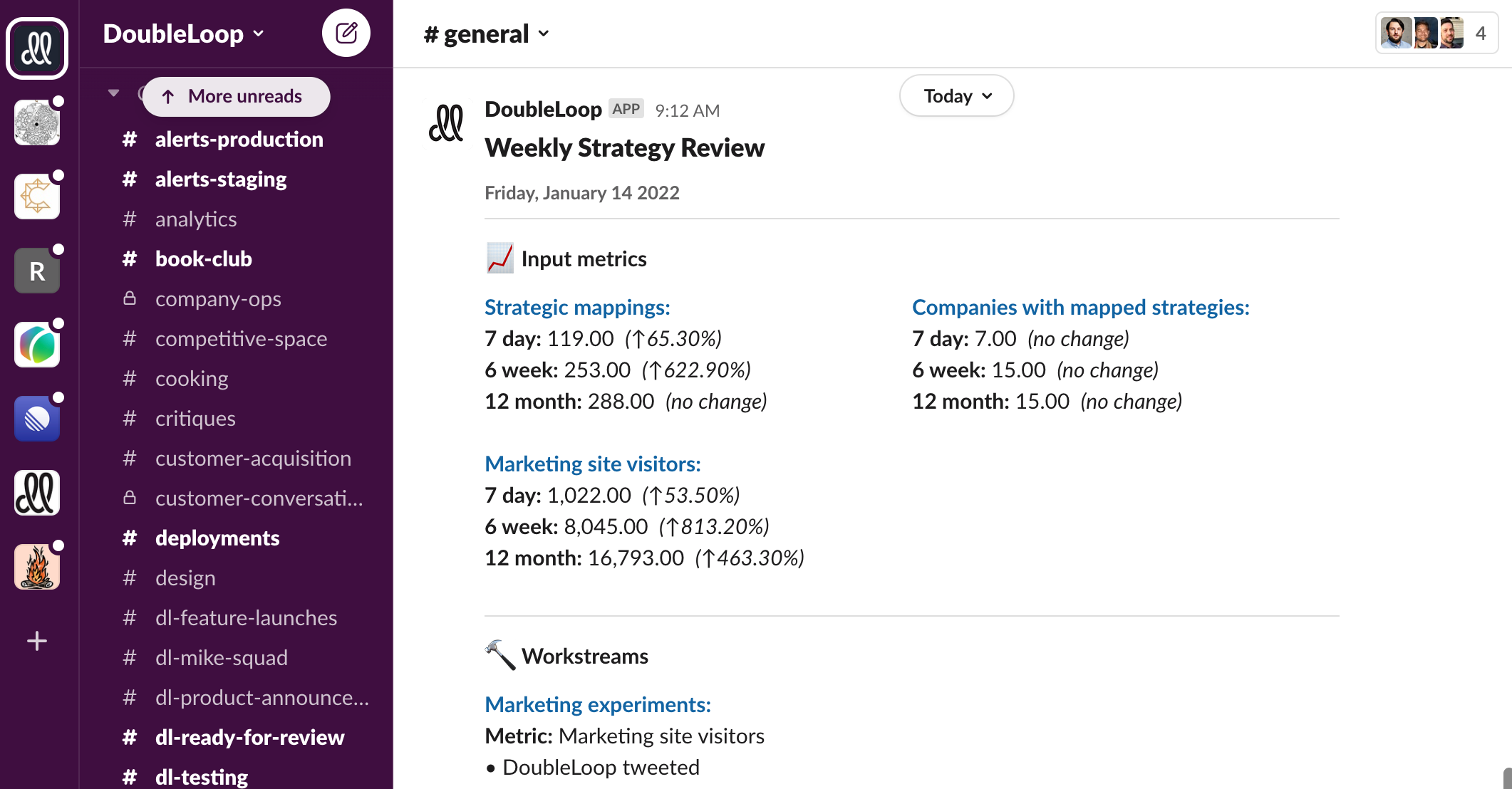 DoubleLoop rewards you handsomely for connecting your strategy map to your source tools.
Connect DoubleLoop to Slack to receive a weekly digest of how your metrics performed and the work that was done to move the metrics.

More and more companies keep signing up for DoubleLoop who use Linear. Now our Linear integration is live! You can:
(1) Add workstreams to your strategy map based on Linear projects.
(2) Automate your release note process with Linear data.
Minor updates